Yes, all StatusHub's can enjoy a custom domain on Standard, Premium, Enterprise or Education packages.
You can set your custom domain by clicking on "Edit status site":

Once you select 'Details' you can update your custom domain for the service.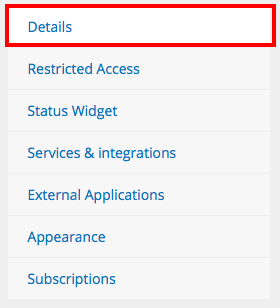 For any custom subdomains you create, i.e. 'status.yourdomain.tld' you will need to create a matching CNAME record with your DNS records service. The target for your CNAME record will be your StatusHub address:

Please note: custom domains are only available to Standard, Premium, Enterprise and Education accounts.