When an incident happens, you update your customers and update them often so they are aware of the progress you are making on resolving the incident.
Over the last few years, we have seen that some subscribers are only interested in receiving updates when an incident is identified and when it is resolved.
Now subscribers can select an option, that once enabled will result in them receiving only the first and last incident update.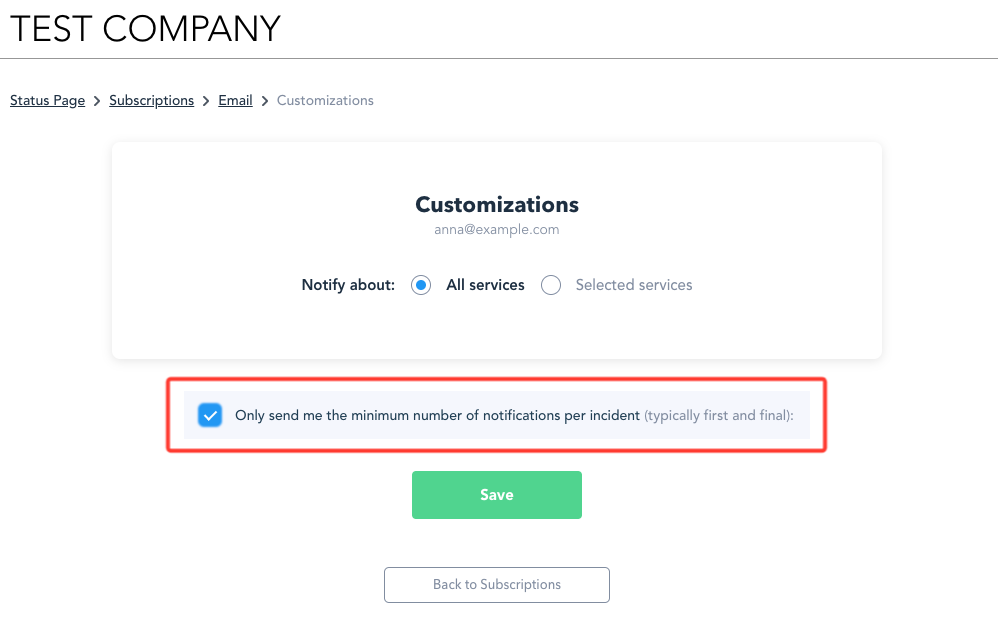 As subscribers enable this option, hub owners will see this enabled under the subscribers' section of the control panel.