Recurring maintenance allows customers to easily create multiple maintenances which will repeat.

Create new maintenance:

Click on the Repeat maintenance: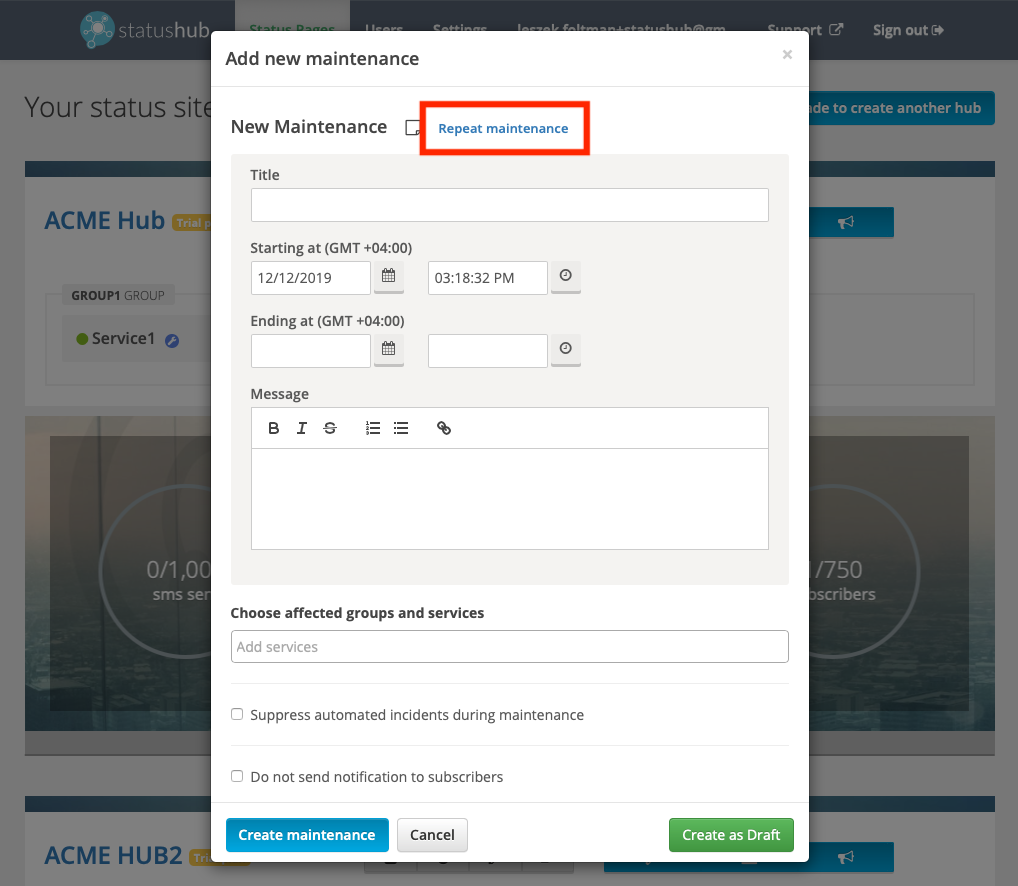 Default recurring maintenance configuration view:

Change the Repeat option. 

When a value is selected, for example, Every Week 

End on may be set to Never or click the drop-down to select 'On Date'. 

Setting On Date option will allow you to choose a date after which no more maintenance will be created. In the following scenario, new events will occur every week, until the 3rd of January 2020.

Clicking Apply causes these settings to be applied to the current maintenance and brings back the New maintenance view with information about the recurrence settings shown at the bottom of the screen: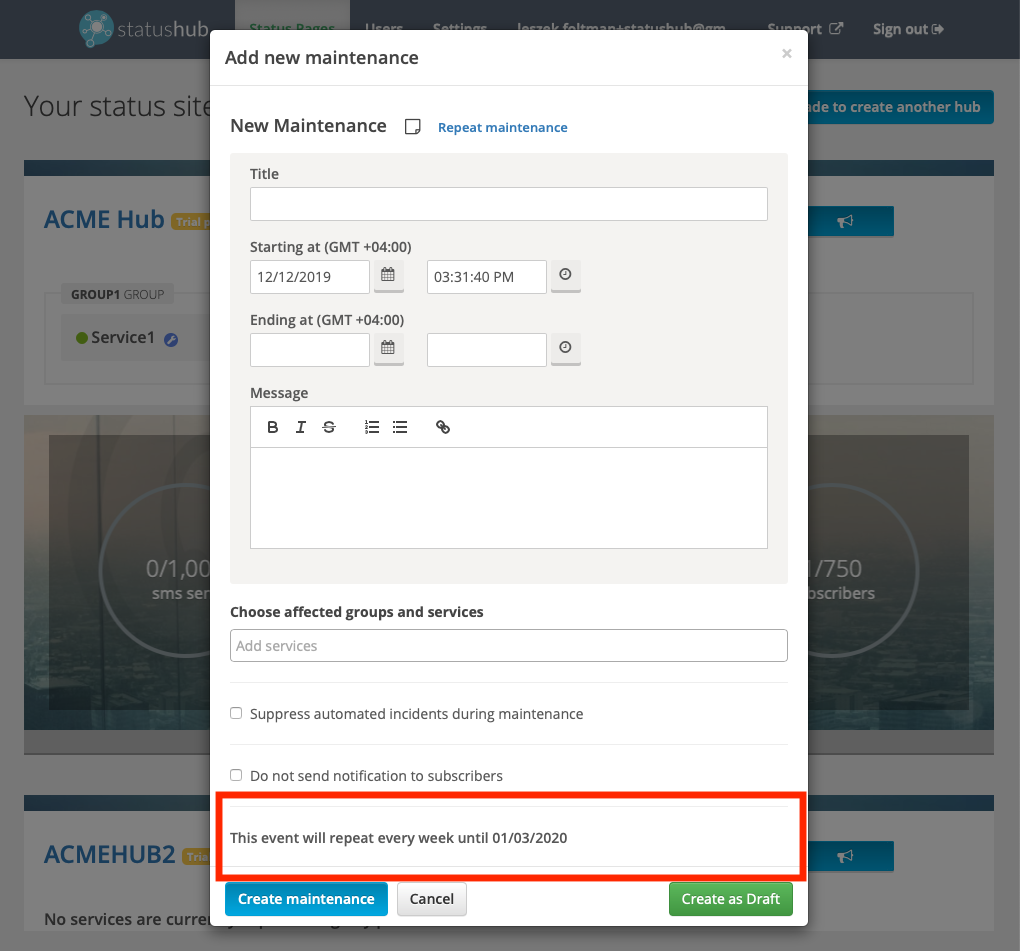 In the following example clicking on Create maintenance will create multiple maintenances, occurring on every Monday from 4 PM to 5 PM until 01/03/2020: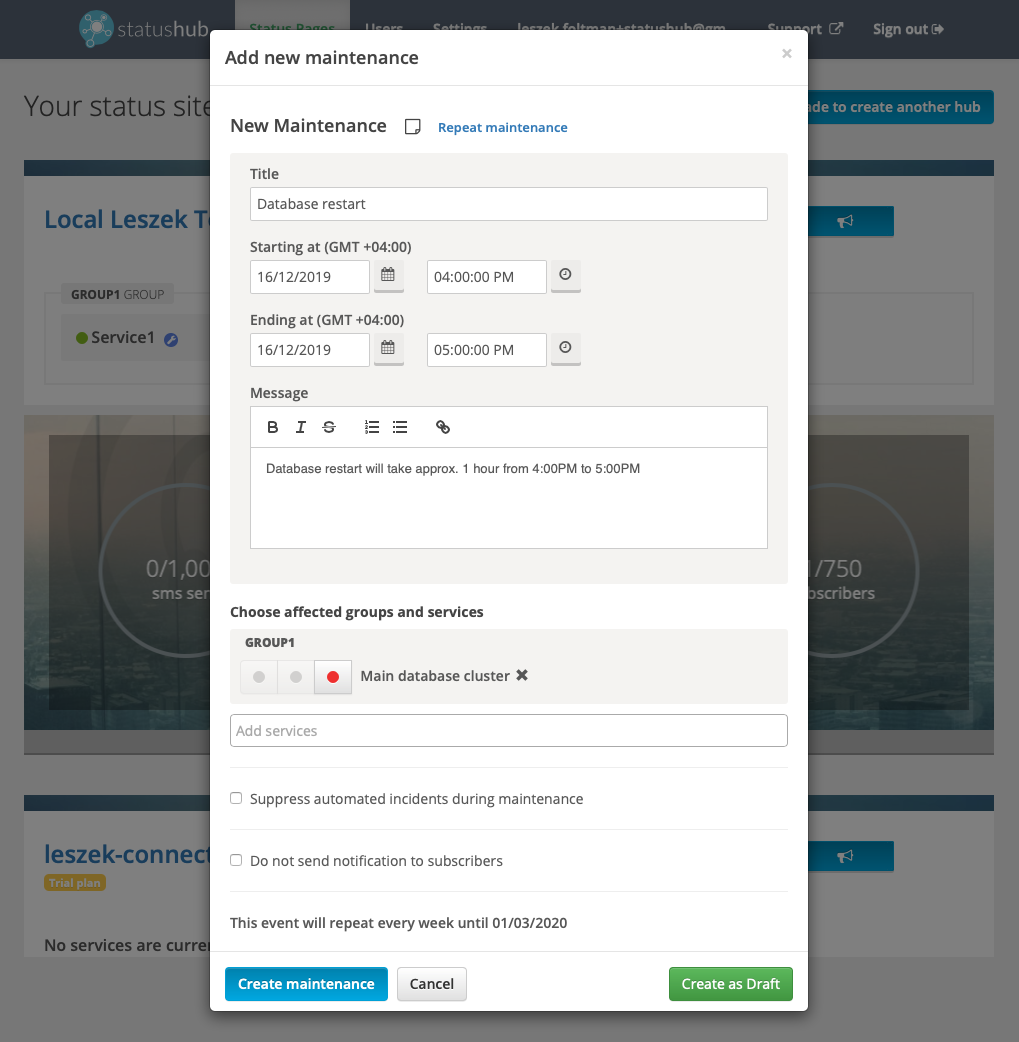 As always please feel free to contact support with any further questions regarding using the control panel within StatusHub.