In StatusHub customers can choose to suppress automatically created (via web-hook/API) incidents during a maintenance event.
Using this option causes incident events to be created as a draft. This avoids sending unwanted notifications to end users. But using the draft provides the flexibility to review and publish incidents if needed.
To use this option there is a checkbox labeled "Suppress automated incidents during maintenance" on the Maintenance new/edit view screen.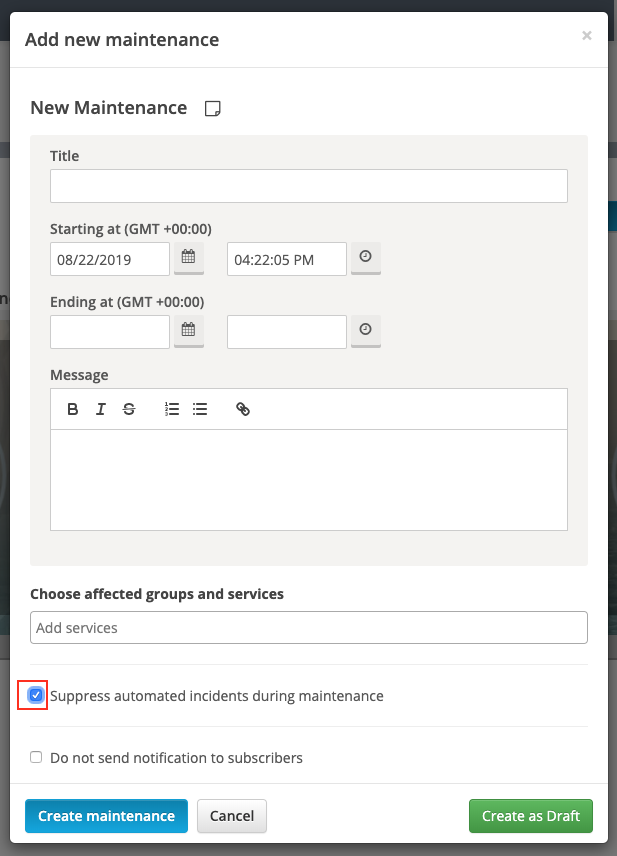 By default, suppression is disabled on a hub. It can be set to enabled on the "Notifications' page in the control panel as shown below.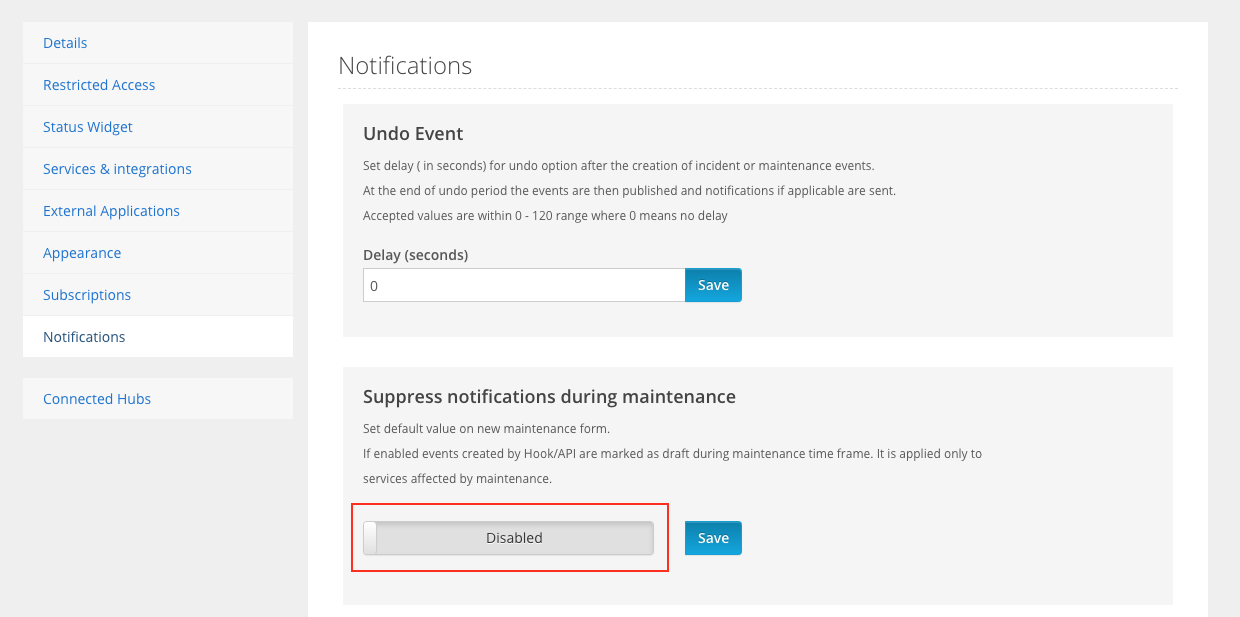 Automated Incident suppression can now ignore incidents instead of saving those as a draft.