Trustelem, as a SAML 2.0 IDp service can be connected to your StatusHub to help keep your hub private.
To configure this, you will need first need to ensure you that you have followed the steps here to set up SAML on your account and have your SSO URL ready
Log in to your Trustelem account as a user with administrative privileges.

If you don't have a Trustelem account, you can create a 30-day free trial here: https://admin.trustelem.com/register

Once you have logged into your account with Trustelem, be sure you have selected the apps option on the left-hand side. Then select the option to add a new application.




Then select the option for StatusHub.
Taking the SSO generated for you inside StatusHub earlier, paste it into the statushub URL box below.
Hit save to secure your changes
open up the display setup instructions and copy and the XML code
Head back to StatusHub to complete the connection. Open up the Restrict Access tab where you enabled SAML on your account. Using box provided paste in the XML code you copied from Trustelem. Hit save changes.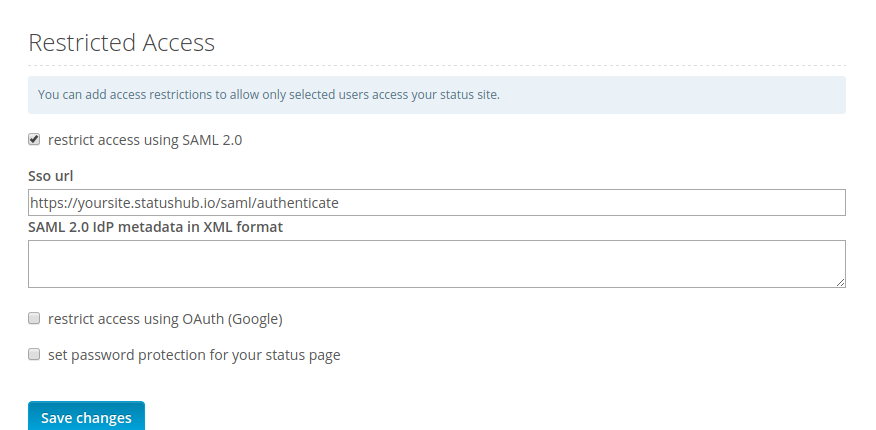 Now the connection has been completed, and your statushub is secured with Trustelem.