In StatusHub it is possible to create a follow-up incident, indicating its connection with a previous incident that was already resolved.

There may be cases when an issue was resolved but there is a recurrence and it's helpful to link to the original incident for context.
In order to create a new follow up incident click on the History (Clock icon) link within the Dashboard of the appropriate hub.

Next, make sure Incidents History has been chosen in the left navigation menu. Here you will be able to view the details of each resolved incident for the chosen status website.
Click on the Add new follow-up incident (arrow) option underneath Actions.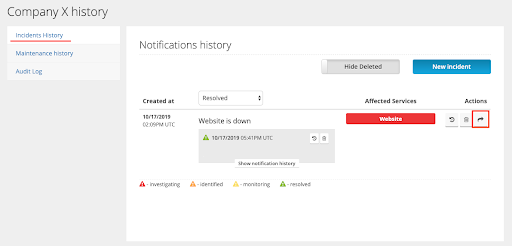 To save you time during the incident the title in the new form will be prefilled. It will consist of the title of a previous incident with the "follow up" note at the end. The affected services will also replicate the primary incident. You may choose to change this text if needed.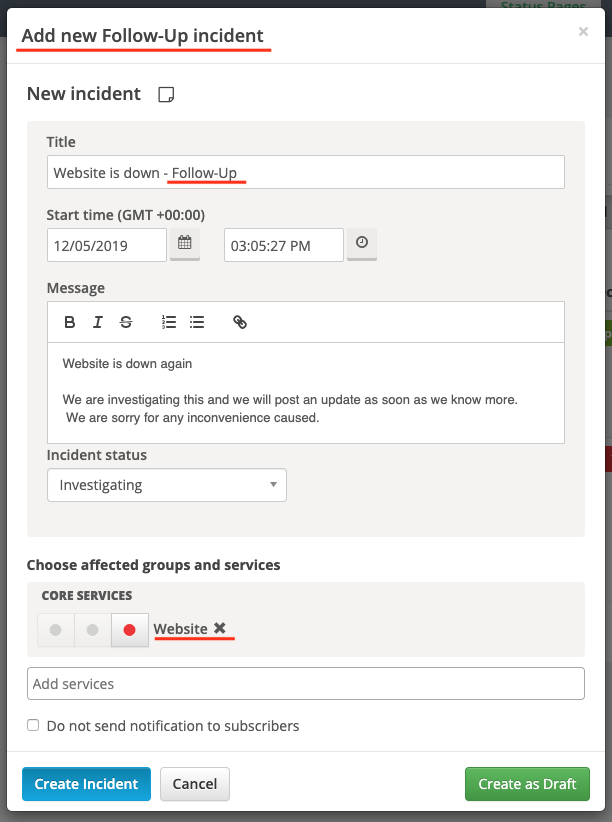 After you create the new follow-up incident go to your status page and click on the name of the incident to access the page with the detailed information.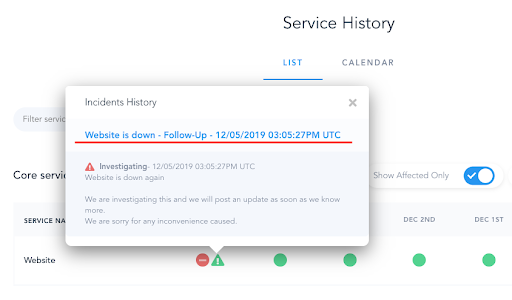 Here you will see the link to the previous incident.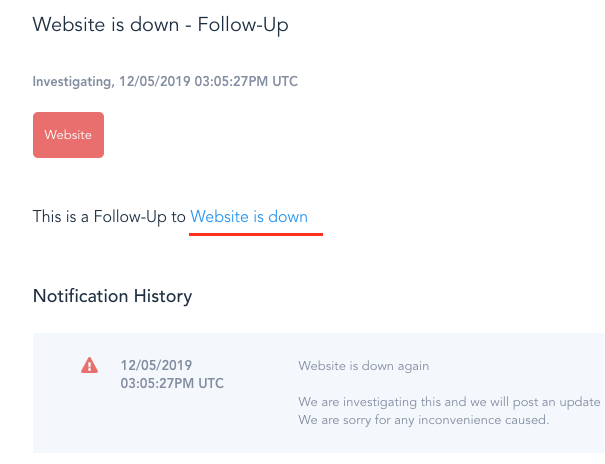 Similarly, on the page with the detailed information about the original incident, there will be a link to the follow-up incident.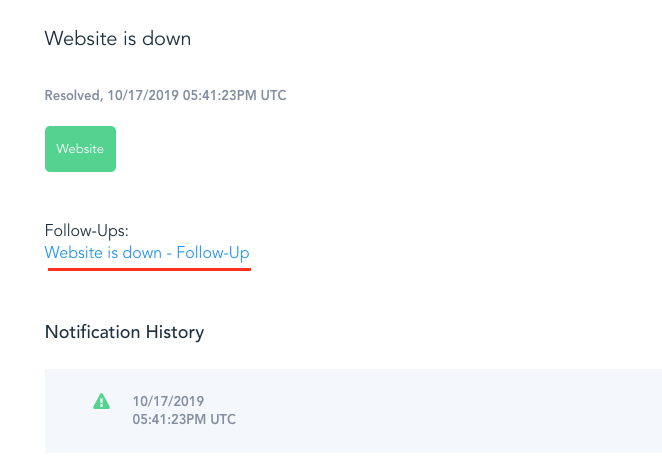 As always please feel free to contact support with any further questions regarding follow-up incidents.