You can add 2FA to your control panel account login for StatusHub.
To configure click on 'Settings' in the main menu, then choose the 'Security' page from the menu. Click on the 'Setup' button to start.

Using Google Authenticator, Authy, 1Password or LastPass Authenticator scan the QR code shown on the screen.
Then you will be prompted to input your password and token as shown in the screen below.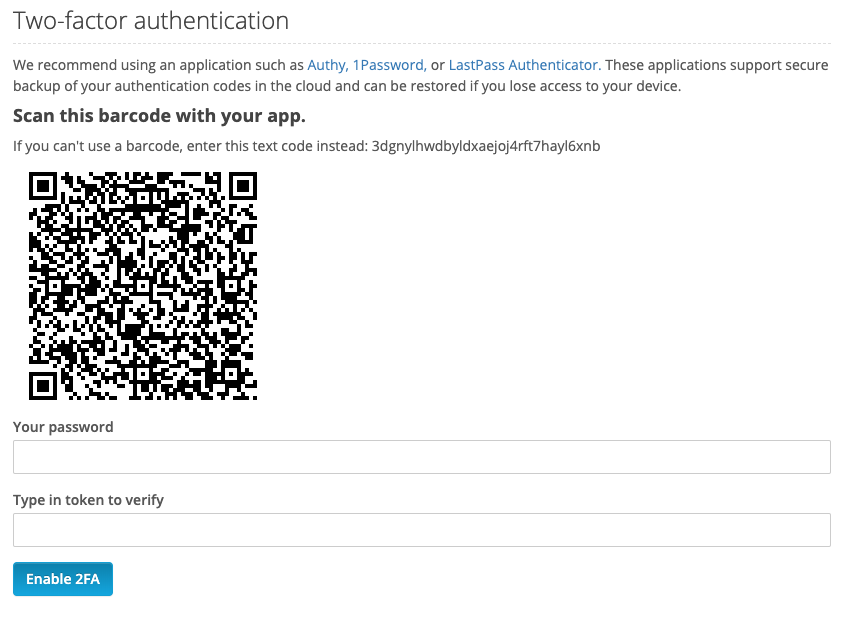 Click on the button labeled 'Enable 2FA'.
If the password and token are correct you will see a confirmation message and list of security codes: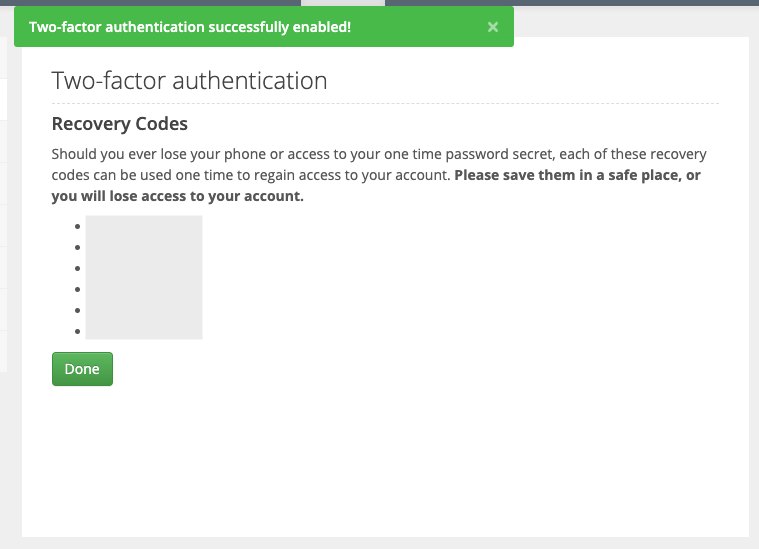 From now on to login you will have to authenticate with the correct email & password, followed by the correct token. Recovery Codes are used in case you don't have access to a device with One Time Password.
Click on 'Done' to complete the process.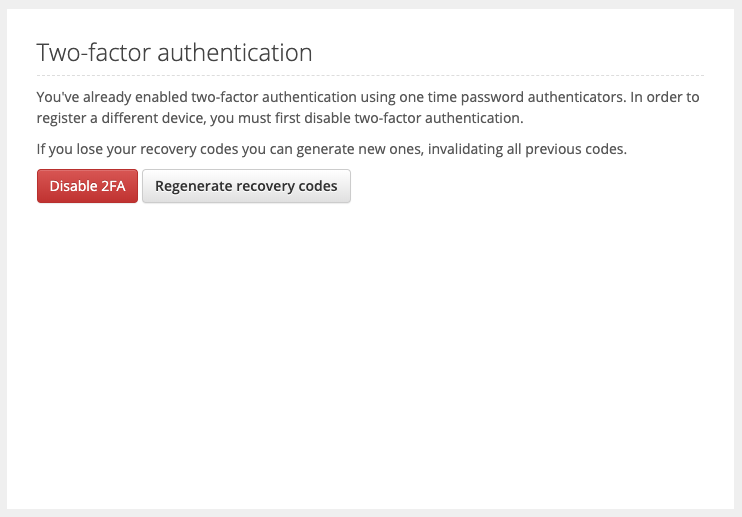 Disabling two-factor authentication
If required navigate to the same 'Security' page and click on the "Disable 2FA" button.
Then type in your password and confirm by clicking "Disable 2FA".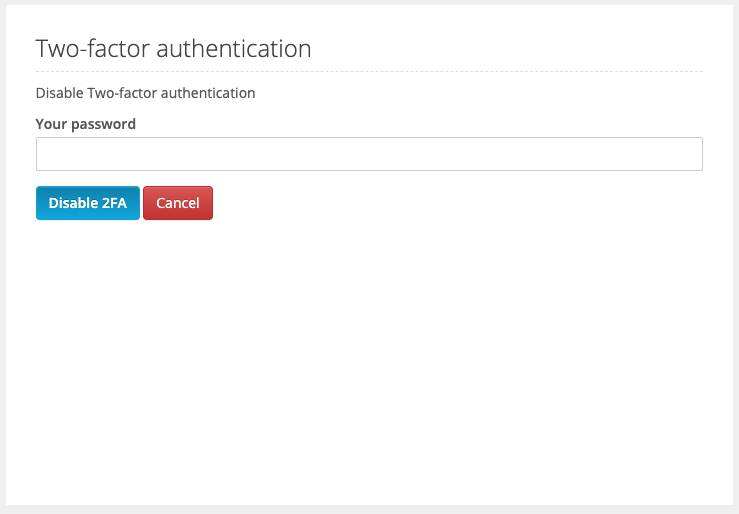 Logging in with 2FA
After inputting your email & password you will be prompted to input a valid authentication code.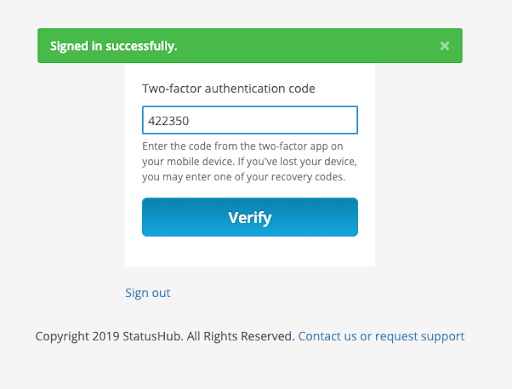 Inputting an incorrect code 5 times will lock the account and an email will be sent with instructions to unlock the account.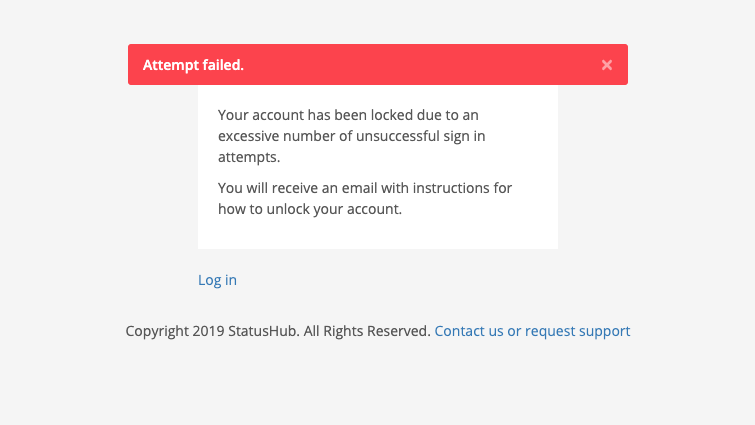 Please contact support with any further questions regarding setting up the 2FA in StatusHub.