In StatusHub you can utilise templates for creating maintenance notifications. This will save time for inputting events with common details. To manage your maintenance templates click on the menu item shown below.

Each maintenance template consists of a title, a body and a duration.

To help get you started, we have created a sample template. Feel free to overwrite or delete this.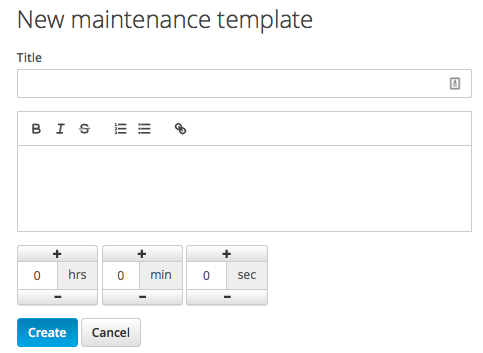 Using Maintenance Templates
Maintenance templates can be used in just a few clicks when creating a new maintenance event.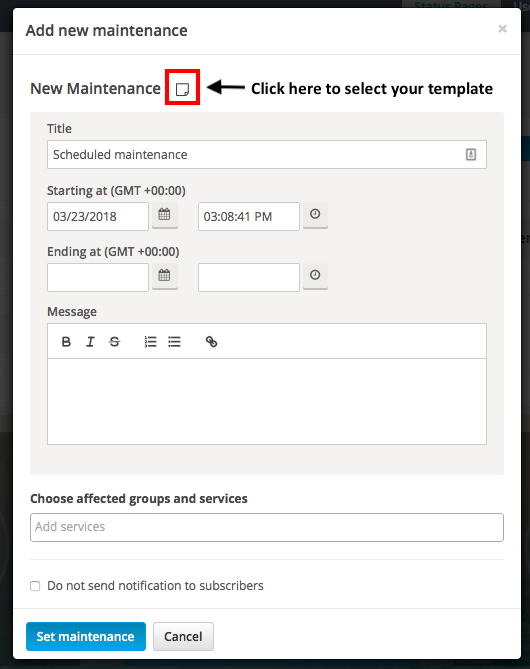 Choose your template from the dropdown and click the "Insert" button to populate the fields.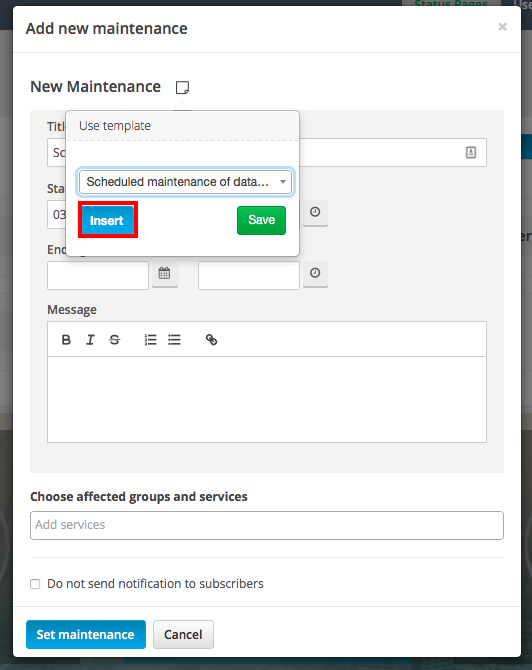 Before you hit save be sure to select the group and service the maintenance is affecting, you will also need to select the current status of the affected service.