In the "Services and Integrations" section of "Edit hub" settings, you can create & manage groups and services that will be displayed on your status page.
Right after you click on the "Services & Integrations" button on the left you will see an overview of all groups that you have.
On this screen, you can:
Add a new group

Delete one or several groups

Change the name of an existing group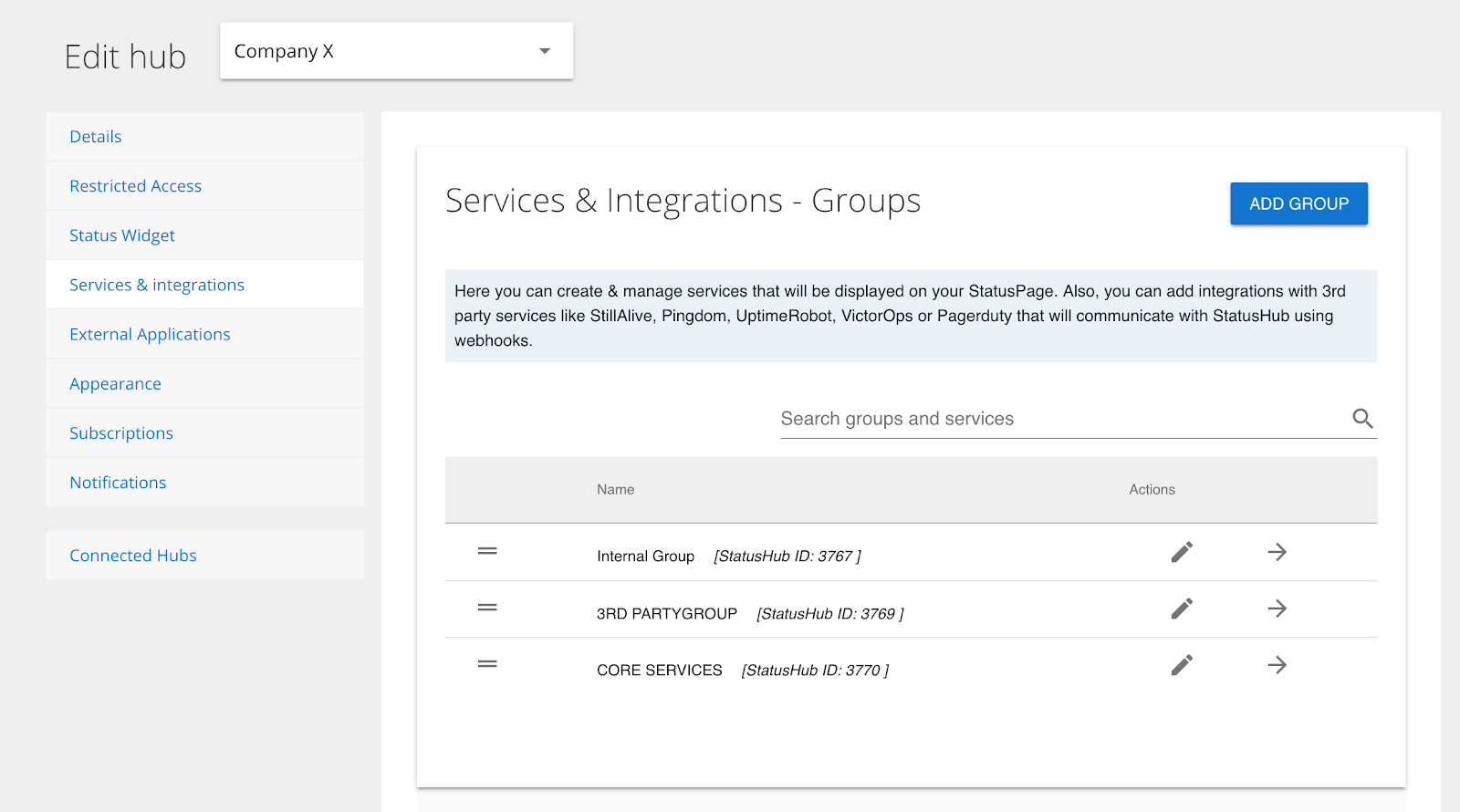 In order to delete groups select them by clicking on the name and click the "Delete Selected" button. To rename the group click the pencil icon. To see and manage the services inside the group - click on the arrow icon.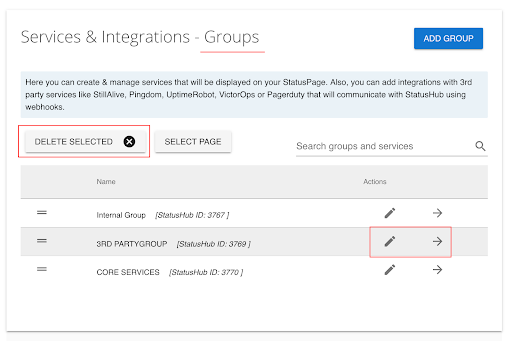 In order to delete or add a new service - use the same logic as with managing groups.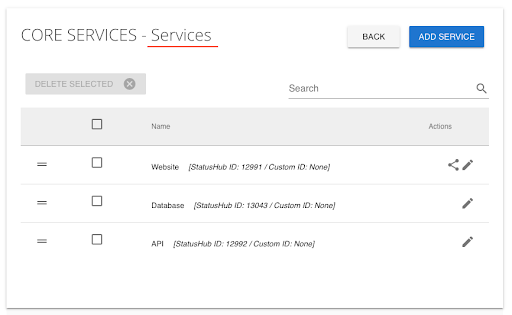 To edit the service name, add an integration or manage notifications per service click on the pencil icon.
Shown below are the settings for the service. Here you can edit general information and configure monitoring integrations.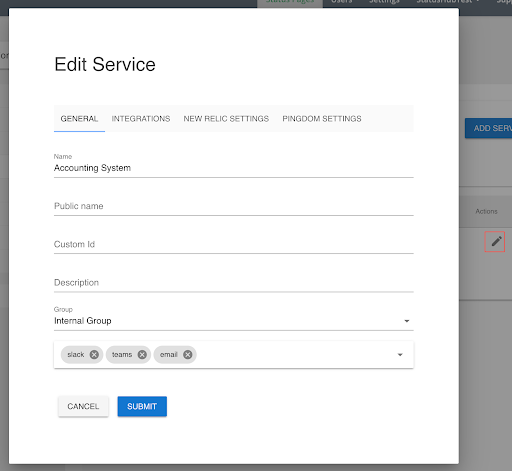 General settings:
Name - this is the name of your service. It will appear on the control panel and on status page (public or private) unless you set a Public name;
Public name (optional) - this is the name of the service that will be displayed on the status page;
Custom Id (optional) - you may input an external id reference such as from CMDB or asset manager system;
Description (optional) - you may input additional text to describe the service. This will appear as a hover over via "i" icon next to the service on the status page. Below is an example.

Group - assign the service to a group;
Monitoring Integration settings:
The 2nd tab allows you to select and configure monitoring integrations for each service if required.
Shown in the example below 2 integrations are selected, PagerDuty and VictorOps.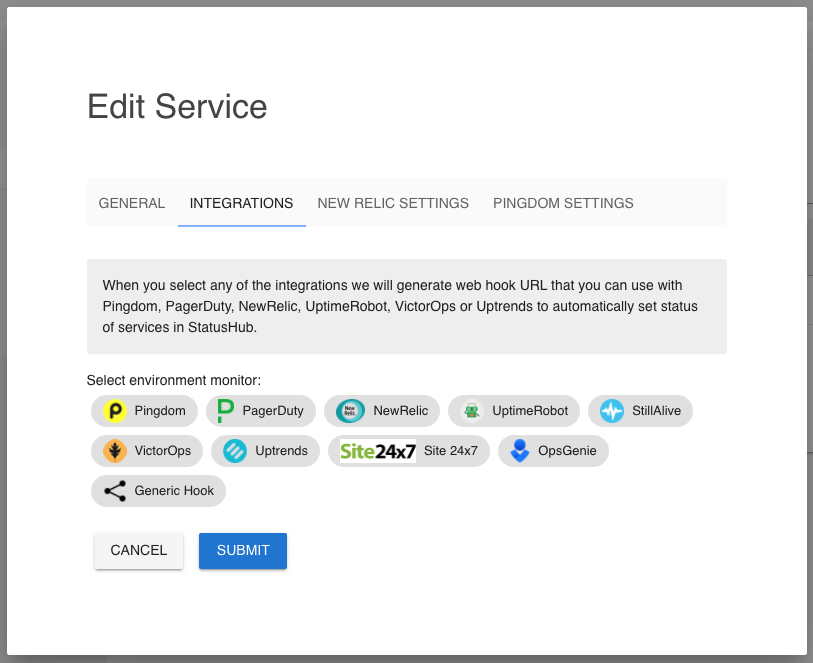 After you click "submit", a new icon will appear next to the service. Click on it to see the generated web hook URL for each integration.

Here is the listing of each help guide with detailed explanations for each monitoring integration in StatusHub.
NewRelic and Pingdom advanced settings are available on the last 2 tabs.
As always please feel free to contact support with any further questions regarding Managing Services & Integrations within StatusHub.